Veterinary Services in Prairieville, LA
Quality Veterinary Services
Quality Veterinary Services in Prairieville, LA
At Prairieville Animal Hospital, we are pleased to provide a complete suite of veterinary services for your pets. Our professionals are on duty six days a week in our Prairieville, LA Veterinary Clinic. We are equipped to handle everything from wellness checkups, spays, and neuters to emergency and critical care. We strive to deliver the highest quality care and compassion for your pets because we know that your pets are an important part of your family. Keeping your pets healthy and happy is our top priority.

We perform wellness examinations for dogs and cats, from their first visit to their senior check-ups. During these visits, our doctors will conduct a physical exam encompassing your pet's total health. This is a systematic approach, working from head to tail and evaluating each system (i.e., dentistry, cardiology, dermatology, etc..). We have several in-house diagnostic capabilities to evaluate your beloved pet more thoroughly. These include Bloodwork, radiology and/or ultrasound, endoscopy, ECG, and blood pressure. For advanced diagnostics, we work with certified specialists and pathologists to formulate the best treatment plans for our patients. Our doctors are also proficient in dentistry and surgery, performing many procedures pets may need throughout their lives.

We keep a variety of preventative medications, supplements, food, and treats on our shelves. We have a fully stocked pharmacy so our clients can get everything they need for their pets at one location. We do offer several boarding options to choose from to comfort your pet during their stay. Our grooming services are limited to bathing and nail trims.

As a pet owner, you also play a significant role in the Wellness Exams for Pets in Prairieville, LA. Since you know your pets best, you can inform us about subtle changes in their personality or behavior that might indicate the onset of a disease. We collaborate with you to ensure that you and your pet enjoy as many good years together as possible.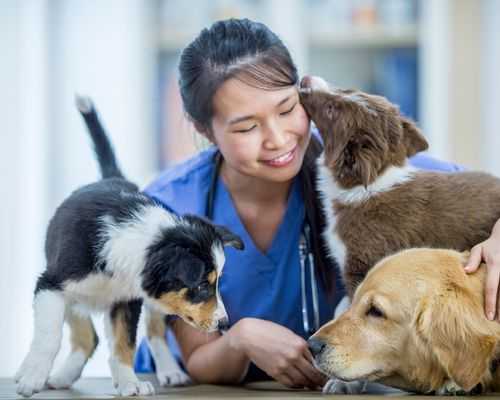 Not Sure What You Need?
Simply give us a call and book an appointment for yourself. We are here to help.
Walk into our clinic and let us take a closer look to suggest the best treatment you need.